Cash for Cars in Clayton, Victoria
Sell your used, old, broken or totalled cars, trucks, vans, Utes & 4WDs in Clayton Today!
Are you in the mood for an upgrade for your old vehicle? Or maybe your old car has finally driven its last Km and you need to get it out of your life to make way for a vehicle that runs. Answering yes to any of these questions. Along with living in Clayton, makes you a prime candidate for someone who can benefit greatly from our services.
That is because we here at Melbourne's premier car dealers, will pay top cash for the old car that is the cause of all your woes. We act fast, to make sure that your car, truck, van, Ute or SUV is replaced with generous amounts of cash within the same day that you initially contact us.
Top Cash Paid Immediately For All Types of Vehicle
We pride ourselves in our ability to pay the most cash out of all our competitors. Who we will price match at the drop of a hat. The amounts we like to pay can reach $9'999. We use our expertise in the industry garnered from many years of experience to make accurate valuations. Value your car online now.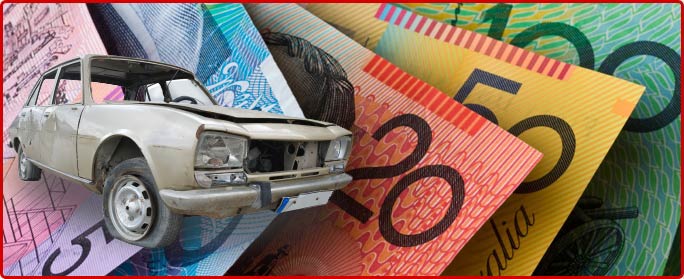 All Brands Wanted – Japanese – European – Korean – American – Classic
It doesn't matter what make your vehicle is. As we love the diversity on our salvage yard. The thought of turning away automobiles based on their make or brand goes against everything we stand for. We buy Mitsubishi's, Daewoo's, Volvo's, Kia's and BMW's. It matters not whether it is a Honda, Hyundai, Lexus, Volkswagen, Nissan, Mercedes Benz, Audi or Lexus. We pay large money for any machine we have offered to us.
Furthermore, if your vehicle is completely wrecked, totalled, or so damaged that it isn't roadworthy, you can breathe a sigh of relief at the fact that we will still buy it off you. We don't just buy used cars, we buy junk cars as well. Find out who buys totalled cars in Melbourne.
Free Removal and Pick-up 24/7
We won't charge you for the actual removal of the vehicle we buy from your property. That would just mean that you'd get less money, which is most definitely not what we want. You need to get the most you can possibly get, so call us at 0411 70 4458 and we will do all the work for you.
Finally, Clayton Car Wreckers can help you to get rid of any kind of junk, scrap or unwanted vehicles. Feel free to remove the unwanted vehicle for no cost and make some extra cash today.