Cash for Cars Dandenong, VIC
Sell your car in Dandenong regardless of its condition - We do buy unwanted cars, trucks, 4WDs, SUVs & Utes.
If you live in Dandenong, Melbourne and you need to sell your car. You might feel like putting the task off due to the hassle that is always involved in the process. However, it may come as a surprise that there is a way to go about selling your vehicle that should be under the word "convenient" in the dictionary. It takes barely any effort and you will still be guaranteed to make top cash at the same time. How? By selling to us at Used Car Buyer Melbourne who offers cash for cars services through eastern, western, northern & southern suburbs.
We take great pride in our position as Melbourne's top Cash for Cars Company. Our team has collectively accumulated over twenty years of experience. We want you to take advantage of it by calling us for a free price quote on your old vehicle.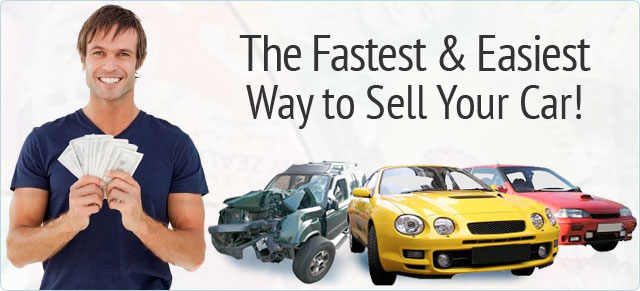 Top Cash for Old Cars in Dandenong
We love to beat the prices that our competitors give when valuating automobiles, and we pay up to $9999 for vehicles of all types. This includes Utes, trucks, vans and 4WD's.
We don't have a favourite brand of vehicle, nor do we have a Make that we won't buy. If your vehicle is an Isuzu, Toyota, Mazda, Holden, Ford, Hyundai, Nissan, Mitsubishi, Camry, Subaru, Mercedes Benz or Nissan we won't turn you down. The list of brands we want is the same as the list of brands that exists. We buy all car brands and we are proud of that.
We Will Remove Your Vehicle at No Cost
There are Cash For Cars Companies that will deduct the cost of removal from the amount they pay. Others will simply make you hire a towing company if the vehicle in question isn't road worthy. We do none of that. We don't charge you for the service of coming to your property, and after paying for the vehicle, removing it.

Call Your Local Second Hand Car Dealer in Dandenong
We only require that you contact us somehow first. Otherwise, there is no way for us to know that you want to sell your car to us. You can contact us by phone (0411 70 4458) or by filling out the form on our website, and describing your vehicle to us. We can take care of the vehicle's paperwork as well.
For all the scrap, rusty, Junker or broken vehicles, find your local Car Wreckers Dandenong crew and sort out the trash for cash before the Christmas.