Frequently Asked Seller Questions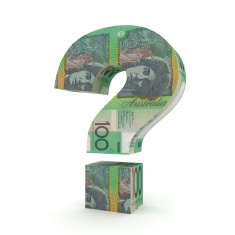 Q. How much is my car worth?
A. We pay up to $15000 cash for junk cars. However, the end price will depend on the make, model and the age of the car. The good thing is that we pay top cash in the Melbourne, VIC and never hesitate to beat any genuine prices. Get the car valuation online fast.
Check out How Can I Sell My Used Car for as Much Money as Possible?
Q. I am not selling the junk or scrap car. Will I get the best price for that?
A. Sure, we can understand your case and as I said previously, you will get paid based on your Car Credentials and the history. Get a free cash quote and see how much you can get.
Q. Can I get the quote for scrap car on the phone or via email inquiry?
A. Get an instant quote on the phone or via email. If you like our offer – we will book the free Auto Removal straight away. We offer free cash quotes so there are no obligation charges involved. Sell your used cars with full satisfaction now.
Q. Do you guys have any hidden or obligation charges?
A. NOPE! We have no hidden charges that can make you out of pocket. Free cash quotes – no obligation charges. If you have any additional request with the deal, then let us know and we can discuss about that.
Q. Do I need to accept your cash offer if I am not satisfied with the price?
A. No Way! If you are not happy with our cash for cars offer then feel free to walk away. However, you are free to discuss any problems with one of our staff members and we might help you with that.
Q. How long will you take to get rid of my car from my location?
A. Short answer – ASAP. If you are living anywhere in Melbourne then possible, you can expect the same day removal. However, in some odd cases, it can take a bit longer.
Q. Do I need to drop the car or you can take care of this?
A. It is your wish. However, there are no additional charges to get rid of the car from your location so better to allow us to remove your vehicle. Take the advantage of our free car removal service.
Q. How do I get paid? Can I get the cash transferred in my bank account?
A. We prefer cash. However, for the sake of customer's satisfaction, we can transfer the money in your bank account as well, however, be patient with the money transfer period, it could take a couple of days, depends on the different bank policies. Finally, interested in selling a car- Check Out- "how to sell my car fast for cash?".