We buy all car brands
Japanese - Korean - American - European Auto Buyers
At "Used Car Buyer Melbourne", we are not limited to buy the cars. We buy trucks, vans, Utes and 4×4's on top prices as well.
There are hundreds of auto brands in the market and we buy all make, model and condition of the vehicle.
We love buying Japanese, European, Korean, American and classic cars and other unwanted vehicles. We do not care about the condition of the vehicle – we buy every condition on the sensational price. Get a free cash quote.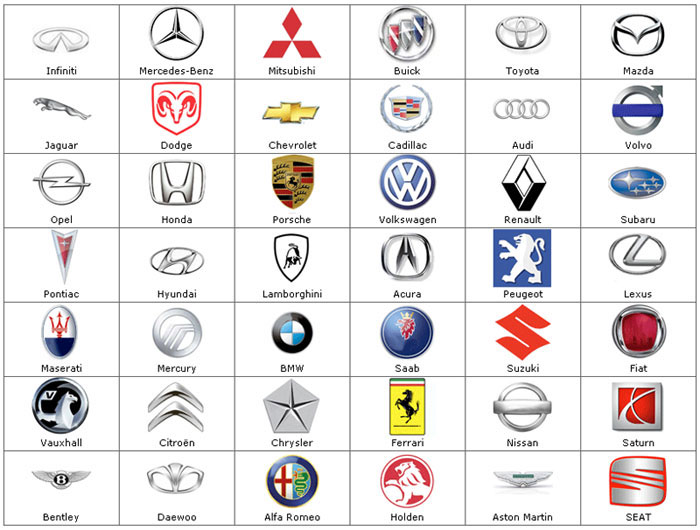 Cash for Japanese Cars
We pay a fair amount of cash for the Japanese vehicles like:
Toyota
We buy Toyota cars for cash, SUV's, trucks and Vans at top prices. We can buy all of popular models like Toyota Corolla, Camry, Avalon, 4Runner, Highlander, Land Cruiser, Prius, Rav4, Sienna Minivan, Yaris, Hiace, Estima, Innova, Belta, Aurion, Dyna, Altezza, Curren, Revo and Fortuner etc. Check out the complete list of Toyota vehicles we buy.
Nissan
Sell your Nissan for the top price today. We buy all Nissan models like Nissan, Datsun, Leaf, Cube, Van, Versa, Teana, Stanza, Quest, Qashqai, Pulsar, Terrano, Navara, Tiida, Safari, Primera and Maxima etc. Feel free to check the complete list of Nissan vehicles we buy for top cash.
Mazda
 Meet the Mazda lover team and sell your dream machine to the right hands. We pay top cash for Mazda Demio, Eunos Presso, Carol, Capella, Bongo, MPV, Axela, Premacy, Verisa, Familia and Flair Wagon etc. Jump onto the list of Mazda Vehicles for the complete list of Mazda cars we buy.
We love to buy Isuzu, Suzuki, Lexus, Mitsubishi, Honda and Subaru and it's all models for the top dollars. 
Cash for Korean Cars
We know some people are fond of Korean cars so do we. We love to pay top cash for Hyundai, Kia, Daewoo and SsangYong etc. Give us a call at 0411 70 4458 and let us know the vehicle information and Auto Wreckers come to you and assess the vehicle at your location. 
Cash for European Cars
Need a top cash for European cars. We buy fast and pay instant cash. We pay top cash for Skoda, Vauxhall, Audi, Autobianchi, Morris, Dacia, Innocenti, Maybach, Bentley, Rover, Saab, Bugatti, Jensen, Lamborghini, Citroen, Porsche, Maserati, Lada, Renault, Smart, Volkswagen, Daimler, Jaguar, Lotus, Aston Martin, Mini, Donkervoort, Alfa Romeo, Rolls-Royce, TVR, Ligier, Lancia, Ferrari, Volvo, Mercedes-Benz, Peugeot, Austin, Opel, UMM, Fiat, Triumph, BMW, DAF, Seat, MG and Land Rover etc.
Cash for American Cars
Fan of American cars? Get the replacement of old to brand new model. Sell your Chevrolet, Cadillac, Buick, GMC, FORD, Chrysler, Dodge, Jeep, Tesla motors, Zimmer and more.
Got a question? Feel free to check our FAQ page.
Selling your Holden?
Wanted to sell your Holden machine for the top price? Get in touch with us, we buy Holden Sunbird, Brougham, Tigra, Astra, Scurry, Torana, Adventra, Nova, Commodore, Berlina, Standard, Apollo, Shuttle, Vectra, Calibra, Cruze, Jackaroo, Belmont, Premier, Crewman, Barina, Suburban, Kingswood, Captiva, Monaro, Zafira, Camira, Monterey, Business, Statesman, Combo, GTS, Piazza, Viva,  Epica, Caprice, One Tonner, Drover, Ute, Calais, Rodeo, Gemini, Limited Edition, Frontera, Special and Colorado etc.
Get more detailed information about cash for cars Adelaide.
How Can I Sell My Used Car for as Much Money as Possible?
This is the most common question asked by most of our new customers. As a senior automotive entrepreneur, I always recommend everyone to take the advantage of "used car buyer Melbourne" cash services. Just call at 0411 70 4458 or fill up one of the quotation from on the website and get the top and fast cash for cars. Check out – how to sell my car fast for cash?